Jakarta – The impact of the hoax news that was spread by a TikTok account about Rossa's attitude during a concert in Malaysia who was accused of moving away from Betrand Peto, suddenly became a new chapter.
This was confirmed by management when submitting a report to Bareskrim Polri. Curious? Let's take a peek at the following article.
Will Still Continue Legal Process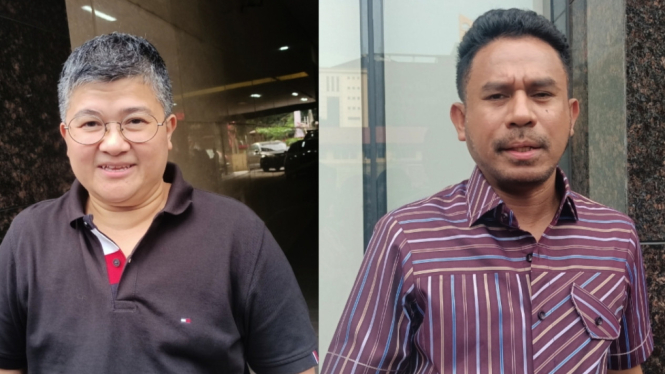 Photo: PeepSeleb/ April
Intan Bacil, Ikhsan Tualeka and Muhammad Wardaya firmly reported one of the accounts that had defamed the artist's reputation, potentially causing tens of billions in losses. The slanderous content spread by the TikTok account @rufusazarya, the management did not close the door for peace, but emphasized that the legal process would continue.
Dismantled by Intan Bacil and spokesperson Ikhsan Tualeka, if so far the perpetrator or owner of the hoax account has not had good faith or apologized.
"There is no (apology) yet, we don't want to comment on that. There will definitely be developments, of course there will be criminal complaints, so that's for sure. That's why we're waiting for Rossa to come," said Intan Bacil, Rossa's management at Bareskrim Polri, Thursday, July 20, 2023.