Jakarta – Indro Warkop or better known as Indro is a member of the legendary Indonesian comedy group "Warkop DKI" which consists of three other main members, namely Dono, Kasino, and Nanu (later replaced by Rudy).
Warkop DKI was very popular in the 1980s to early 1990s and has created many comedy films that have become classics in Indonesia. Take a peek at Indro Warkop's full profile below.
Brief Profile of Indro Warkop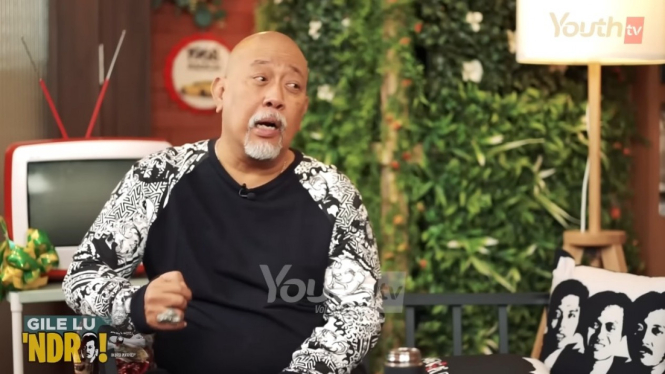 Photo: YouTube/YouthTV Indonesia
Mahatkarta Indrodjojo Kusumonegoro, or who is familiarly called Indro Warkop, was born on May 8, 1958. He is an Indonesian actor and comedian of Javanese descent. Indro is the only surviving member of the Warkop comedy group.
Indro married a woman named Nita Octobijanthy in 1981. They were blessed with three children, namely Handhika Indrajanthy Putrie, Satya Paramita Hada Dwininta, and Harleyano Triandro Kusumonegoro.
On October 9 2018, Indro's wife passed away due to lung cancer. His body was buried at the Tanah Kusir Public Cemetery, South Jakarta.