Jakarta – JKT48 has held their special event entitled JKT48 Summer Festival. In this concert, many exciting activities were carried out by the members as well as a surprising announcement from the captain Shani Indira Natio or Shani JKT48.
What was the event that was held at Tennis Indoor Senayan like? Here's the information.
Play Water to Throw Ball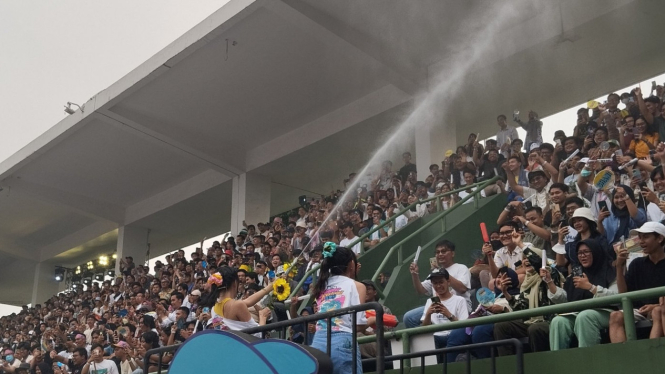 The excitement of the JKT48 Summer Festival is not only in the songs performed by the members. However, there are many activities involving members and fans that make this event very different from most concerts.
JKT48 performed summer-themed songs in the first session, starting from Manatsu no Sounds Good, Nagiichi, Gokigen Naname Na Mermaid, Melon Juice, to Ponytail and Shu-shu.
When performing the songs JKT Festival and Durian Shounen, the members gave a surprise by coming down with a water gun. In fact, four members were seen climbing onto a giant train and spraying water on the audience.