Jakarta – After the release of the Ponytail and Shu-Shu music videos and also the holding of the JKT48 Summer Festival. The summer excitement continues with the holding of the JKT48 Summer Tour 2023.
JKT48 Tour is a special event for fans in various cities. On July 13 2023, JKT48 Summer Tour 2023 will be held in the city of Batu, East Java. Where will the location and members be performing? Let's take a peek at the article.
It has been held in 3 cities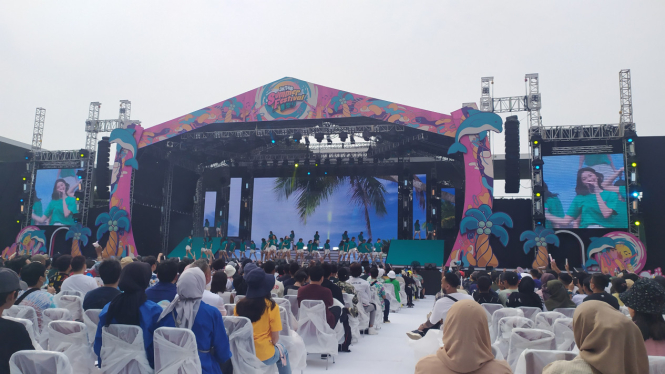 Photo: IntipSeleb/ Wahyu Firmansyah
JKT48 Summer Tour 2023 was held to provide a place for fans who are outside the city. This event has started since July 9 2023 in Bandung, West Java.
Apart from Bandung, JKT48 Summer Tour 2023 has also been held in several other cities such as Yogyakarta on 10 July 2023 and Semarang on 11 July 2023.
There was a lot of fun at this event, namely Personal Meet and Greet, 2-Shot, Stage Activity, and of course Mini Live Performance.