Jakarta – Lucinta Luna exhibits portraits of Caucasian men through her Instagram Story. Accompanying her uploads, Lucinta Luna expressed her love for a Caucasian man who she said would become her future husband.
In fact, Lucinta Luna exposed the important lessons taught by her future husband. What's that? Take a peek at the article!
Exhibiting a Mysterious Portrait of a Future Husband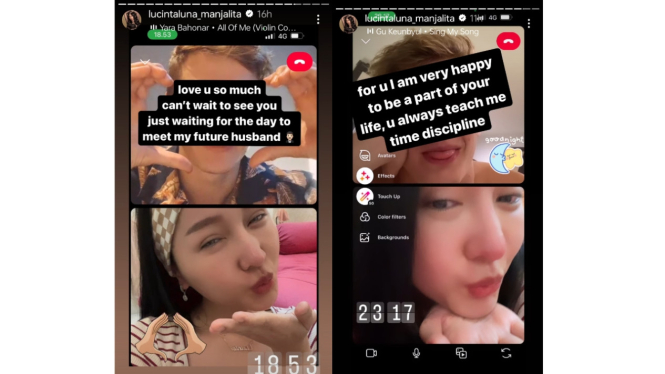 Through her Instagram Story, Lucinta Luna was seen making a video call with a Caucasian man. Unfortunately, the Caucasian man's face was covered by Lucinta using the sentence he wrote.
Lucinta Luna admits that she really loves this Caucasian man. Because of her love, Lucinta couldn't wait to meet the white man who would become her future husband.
"I love you so much. I can't wait to see you. Patiently waiting for the day when I can meet my future husband," wrote Lucinta Luna on her Instagram Story, reported by IntipSeleb on Wednesday, July 5, 2023.