Jakarta – Luna Maya's closeness to Maxime Bouttier is still a big question for the public. But their romantic moments are not reluctant to be shared by the two on social media.
In fact, now Luna Maya doesn't hesitate to comment on Maxime Bouttier's bare-chested moment. Come on, take a peek at their intimacy on Threads social media.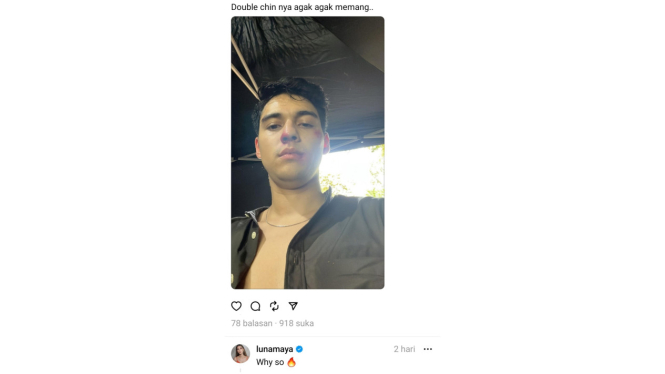 Luna Maya and Maxime Bouttier exchanged sweet words while trying the Threads application. Maxime had time to leave a comment on Luna's upload while at the gym.
"Want to play tennis but it's raining, wear tennis clothes but go to the gym! How's the concept?i," wrote Luna Maya on the Threads account.
"You can swing a little racket," commented Maxime Bouttier.