Bandung – JKT48 is currently undergoing their 2023 Summer Tour in several Indonesian cities. But there was an unfortunate incident that happened to the captain Shani Indira Natio while on tour in Bandung.
A man who was invited to go on stage allegedly tried to embrace Shani JKT48. This made the fans furious. What are the comments from fans? Let's take a peek at the article.
Try Embracing Shani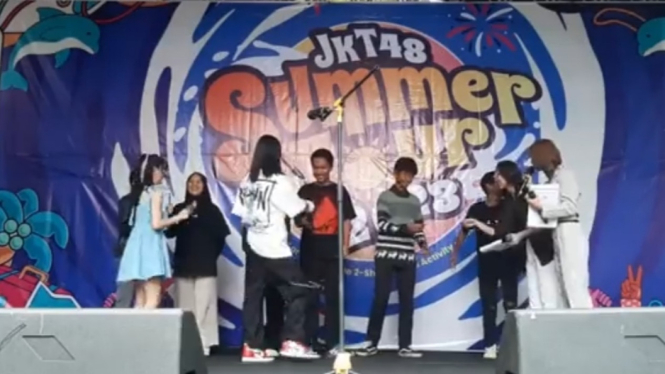 Photo: Twitter
A man became the target of JKT48 fans after allegedly trying to embrace Shani JKT48 during the JKT48 Summer Tour 2023 Bandung. In the video circulating, the man was initially invited up to play.
But when the members were off guard, the man allegedly tried to embrace them. Initially the man tried to embrace Adel JKT48. Even though he had been warned, he returned to do the action against the captain Shani JKT48.
Suddenly the fans who were present at that time immediately cheered on the man and asked him to get off the stage. Some fans who saw the video also seemed to express their emotions on Twitter.