Jakarta – In the aftermath of the controversy that was issued by Panji Gumilang as the leader of the Al Zaytun Islamic Boarding School (Ponpes), he had to get in touch with the authorities.
On Monday, July 3, 2023, Panji Gumilang was summoned by Bareskrim Polri for an examination. What happened? Here's the information.
Panji Gumilang Admits All of His Videos Circulating on Social Media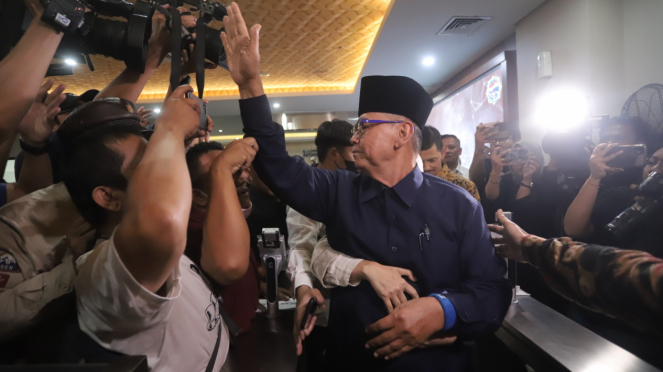 Source: Viva/M Ali Wafa
Panji Gumilang was invited at 10.00 WIB and only came at 13.30 WIB, then began to be examined at 14.00 WIB. After the investigation was carried out, the Director of General Crimes (Dirtipidum) Bareskrim Polri, Brigadier General of Police, Djuhandhani Raharjo Puro said, the leader of Popnes Al Zaytun, Panji Gumilang was asked 26 questions and admitted that everything in the video spread on social media was true.
"We asked 26 questions and were answered by the person concerned. The person concerned answered all and he admitted that what was in the video was a true statement and it was true what was done by the person concerned," Djuhandhani told reporters as quoted from the Viva website, Tuesday , July 4, 2023
"As for question material regarding the history of Al Zaytun, then the foundation, organizational structure and then related to several uploaded videos are the material for our questions," he said again.