Jakarta – Singer, Yulienak together with Mekar Disco became the opening musicians at the Jakarta Dangdut Ujung-ujungnya Festival 2023. This dangdut music festival was held on 1 July 2023 at Beach City International Ancol, North Jakarta.
There are three songs performed by Mekar Disco x Yulienka. Check out the full review below.
Mekar Disco x Yulienka Perform Three Songs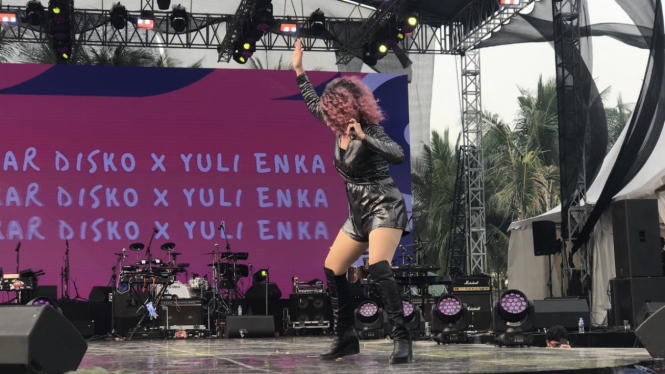 One of the three songs performed by the two musicians is Yulienka's song. The song is titled "Ngosh Ngoshan".
Regarding this song, Yulienka gave comments on stage after singing the song. He said, he was too excited to make it tired to bring three songs.
"Isn't it awkward? I was out of breath, a three-minute song turned into five minutes," said Yulienka on the stage of the Jakarta Dangdut Ujung-ujungnya Festival 2023 on Saturday, July 1, 2023.