Jakarta – Meylisa Zaara is still actively present on various podcasts telling about her broken household because her husband was suspected of being homosexual and having an affair with another man.
However, when hearing Meylisa Zaara's story, Dewi Perssik actually laughed meaningfully. What is it? Come on, take a peek in full below.
Meylisa Zaara Calls Her Husband Diligent in Worship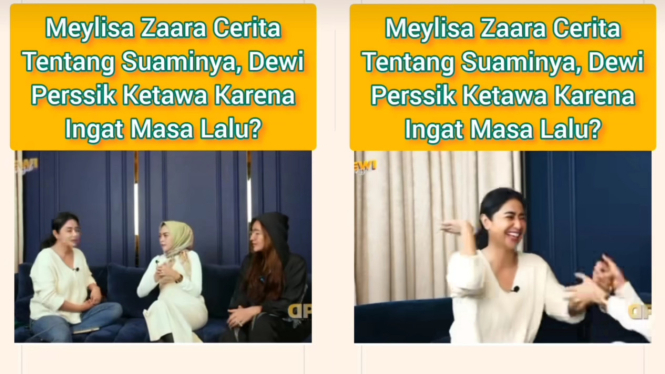 Photo : Instagram/bundsthetic
When attending the podcast hosted by Dewi Perssik and Indah Sari, Meylisa Zaara admitted that she had never thought that her husband had the possibility of being homosexual or gay.
The reason is, at first the husband looks very good, romantic and also so pious.
"In the beginning it was really good, super good. Bucin too, and the attention is also extraordinary. There are no strange feelings, he is also very pious," said the celebrity from Tulungagung, quoted from the video on the @bundsthetic account, Friday, July 21, 2023.