East Java Celebrity Meylisa Zaara has gone viral after exposing her relationship with her husband, Rizka Khoirul Atok. She caught her husband chatting intimately with a man.
But long before the case, the celebrity from Tulungagung was grateful to marry her husband. Curious what he said? Let's take a peek in full below.
Thanks Married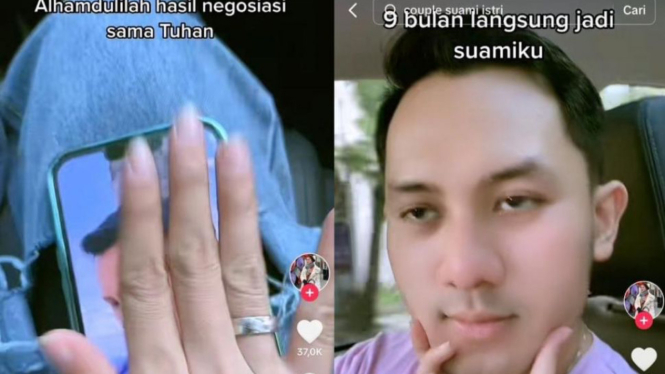 Photo : Tiktok/meylisazaara27
An account shows celebrity Meylisa Zaara's statement about her husband long before the case went viral on social media. She admits that she is grateful for her husband's presence and even mentions the answer to her prayer.
"Alhamdulillah the results of negotiations with God," Meylisa wrote as a caption for the 12-second video she uploaded in 2022.
In the video, Meylisa Zaara shows her husband's handsome face. He also wrote that it only took 9 months of dating, Meylisa Zaara's husband immediately married her.