Jakarta – Nikita Mirzani recently made a live broadcast on her Instagram account as usual. But there is something different about the artist who often stumbles over the controversy.
Not a few netizens highlighted the appearance of Nikita Mirzani's new face, which was swollen, allegedly due to plastic surgery. What is the state of the face of the mother of three children?
Nikita Mirzani's face is suspected after surgery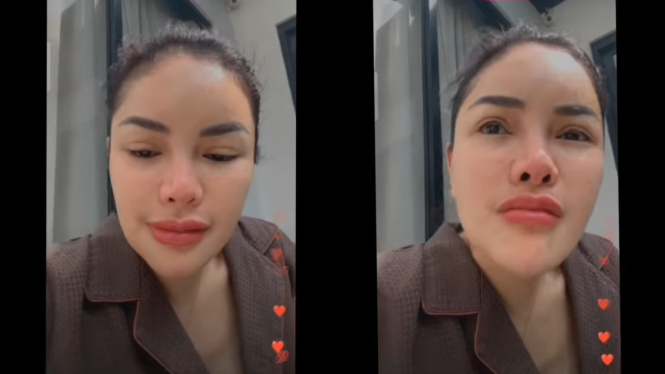 Photo : Instagram/lambe_danu
Nikita Mirzani is back on live Instagram and answering various questions from netizens. In a recent live broadcast, he talked about the skincare brand he produces himself.
"Are skincare expensive, sister? Expensive. Because my skincare uses premium ingredients, so if asked whether it's expensive or not, it's expensive," said Antonio Dedola's ex-wife, reported by Instagram @lambe_danu on Friday, July 21, 2023.
In the live broadcast, Nikita Mirzani's face was noticeably more swollen than usual. The cheeks, eyes and lips are visibly swollen.