Jakarta – After causing controversy from the Al Zaytun Islamic Boarding School (Ponpes) which he led, Panji Gumilang was finally investigated by the Bareskrim Polri in connection with a case of blasphemy.
During the investigation, the police said that Panji admitted all of his statements in all the viral videos circulating on social media. Then later, the former Guardian of Al Zaytun Islamic Boarding School Santri appeared to dismantle the idiosyncratic statements of a Panji Gumilang. Anything? Let's check in the following article!
Describe the Strange Things in Al Zaytun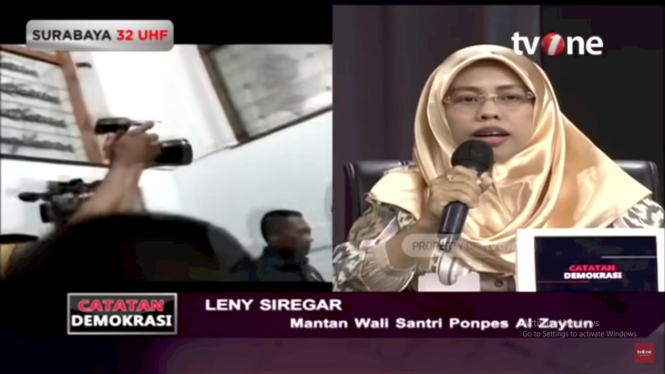 Lenny Siregar, a former Wali Santri who was also a follower of the Islamic State of Indonesia or NII, revealed a number of unusual teachings spread by the Leader of the Al Zaytun Islamic Boarding School, Panji Gumilang. According to Lenny, Panji Gumilang's teachings can be said to be 'odd'.
"Previously I said here that I justify being called weird, why? To begin with, I'm not just a former student guardian, I'm an insider or former NII or KW 9," said Leny, in the tvOne Democracy Notes program, Tuesday evening, July 4 2023.
Lenny then explained what teachings deviated from Islamic teachings in general. As prayer is not obligatory. In fact, Leny said that the teachings of Panji Gumilang pray in the form of recruiting people to enter the NII and also by attracting infaq.