Jakarta – Oscar Lawalata aka Asha Smara Darra received a comment from one netizen who reminded him of going against his true nature as a man. The transwoman designer answered by mentioning a choice.
Previously, Oscar Lawalata was also mentioned about any religion that does not recognize LGBT. What the answer? Check out the full article!
Answers Asked Against Nature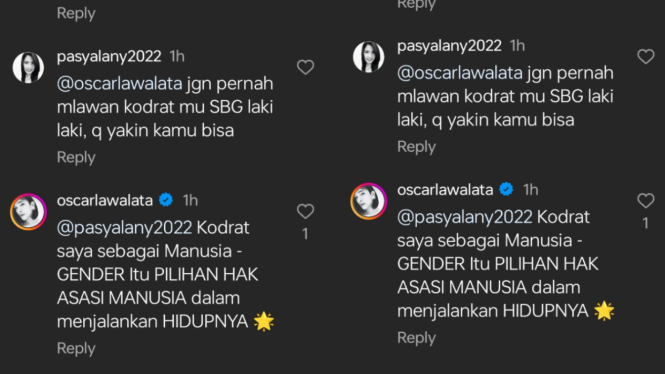 Photo : Instagram/oscarlawalata
Netizens have filled Oscar Lawalat's latest posts. This is because the older sister of Mario Lawalata has officially changed her identity to a woman with the name Asha Smara Darra.
One netizen reminded that Oscar Lawalata actually went against his true nature as a man. Asked to go against nature, Asha Smara Darra answered by discussing gender as her choice as part of every human being's basic rights.
"Never go against your nature as a man, I'm sure you can," commented netizens, quoted from Oscar Lawalata's Instagram, Friday, July 14, 2023.