Jakarta – Indonesian dangdut singer, Dewi Sanca, reported an unknown man to Polda Metro Jaya on Monday, 1 July 2023, for a case of abuse. This was confirmed by his attorney, Fredrich Yunadi.
"So, today we have succeeded in making two police reports. One is this, for which there is evidence. This reporter is Ms. Dewi herself, the name of the suspect is still unknown," said Fredrich Yunadi to the media crew at Polda Metro Jaya on Monday, 1 July 2023.
This report has been registered with case number LP/B/3962/VII/2023/SPKT/POLDA METRO JAYA. Take a peek at the full information below.
Dewi Sanca Suffers Minor Injuries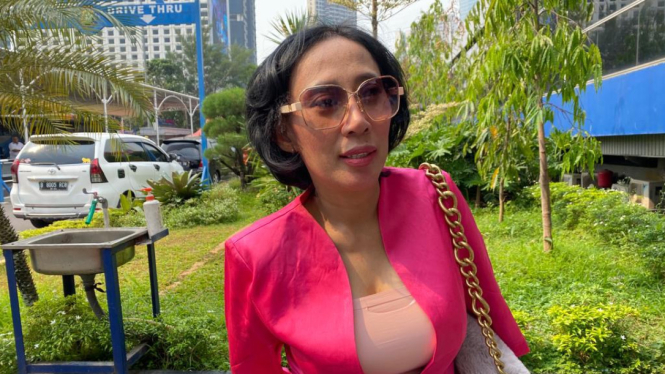 Photo : St
Due to the treatment she received, Dewi Sanca claimed to have suffered minor injuries to her legs. He said, on one part of his leg looked bruised.
"The cases were 352 cases of light maltreatment where the material was pushed until the legs bruised," said Dewi Sanca's attorney.