South Korea – The beautiful actress Pevita Pearce managed to make the public excited with her latest upload. Where, the Sri Asih player met and took a photo with the famous Hollywood actor Tom Cruise.
How did the meeting take place? Come on, see the complete information in the following article!
Moments of Pevita Selfie with Tom Cruise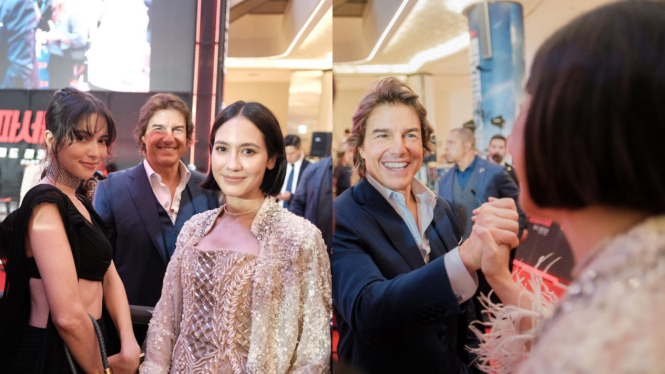 It is known from his uploads on Instagram, Pevita Pearce has just attended the Mission: Impossible 7 Dead Reckoning Part 1 gala in Seoul, South Korea.
In a number of portraits shared, Pevita Pearce looks so enthusiastic. One of the main factors was because he was able to meet the main actor of the film, Tom Cruise and several other foreign actors, one of which was Thai actor Phuwin Tangsakyuen.
Pevita didn't just come alone, she was accompanied by one of her best friends, Juria Hartmans. Pevita looks beautiful with a bandage dresses colored goldshort black hair loose and not too flashy makeup.