Jakarta – Indonesian senior artist, Pierre Gruno, is reported to have been named a suspect. This was confirmed by Head of Criminal Investigation Unit of the South Jakarta Metro Police, Kompol Irwandhy.
"Today, the reported party, PSH alias PG, has been named a suspect in Article 351 of the Criminal Code, and an investigation has been carried out on the person concerned as a suspect," South Jakarta Metro Police Criminal Investigation Unit Head Kompol Irwandhy told the media crew on Thursday, July 13, 2023.
The report against Pierre Gruno has been registered under the number LP/B/1981/VI/2023/SPKT/Polres Metro Jaksel/Polda Metro Jaya. Take a peek at the full information below.
Pierre Gruno Feeling Stressed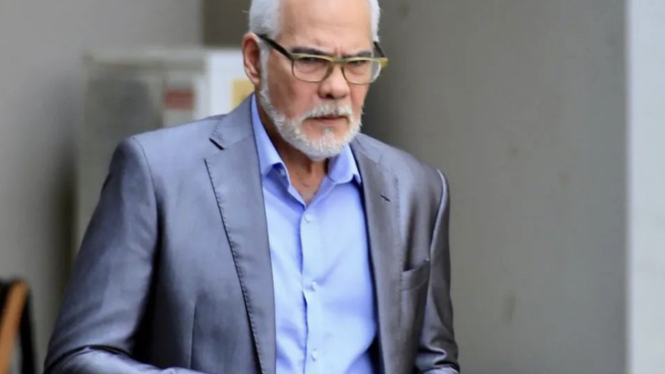 Photo : Instagram/grunopierre
Pierre Gruno's attorney, Richard Leonard, said that his client felt stressed after being named a suspect. This is because this is the first time Pierre has had trouble with the law.
"Yes, of course (Pierre feels stressed), all of his positions must be all stressed. Because Uncle Pierre has never had anything to do with the police, right? It's the first time. Maybe a little surprised. Besides, the agenda for today was the interview as a witness earlier, suddenly, 'Oh, this fast', shocked," said Richard Leonard to the media crew at the South Jakarta Police Headquarters on Thursday, July 13 2023.