Jakarta – After the peak of the pilgrimage is carried out. Indonesian pilgrims will reportedly land in Indonesia on July 4, 2023.
The following is the full review received by Intipseleb from the Indonesian Ministry of Religion. Curious? Let's see!
Indonesian Hajj Pilgrims Start Gradually Returning to the Motherland Starting July 4, 2023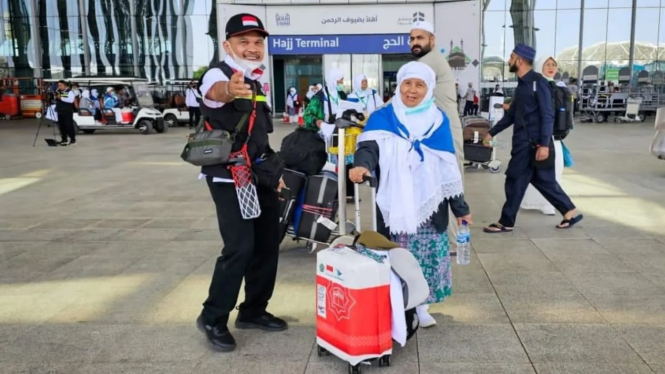 After the Armina phase ended, the batch 1 congregation who had completed the series of Tawaf Ifadah and Tawaf Wada today began preparing to leave the Holy Land to return to the country.
"The schedule for the return of the Batch 1 congregation will begin on July 4, 2023 tomorrow. They will be flown to Indonesia from King Abdul Aziz International Airport, Jeddah," said Central PPIH spokesperson Akhmad Fauzin in a press statement at the Hajj Media Center (MCH) Pondok Gede Hajj Dormitory, Jakarta, quoted by Intipceleb from a press release on Monday, July 3 2023.
"Two days before returning home, the process of weighing the baggage of the congregation is carried out at their respective hotels, followed by checking the luggage suitcases using X-Ray Multiview which can detect prohibited items, including Zamzam water," continued Fauzin.