Jakarta – Posan Tobing had previously sent a summons to the band Kotak and forbade them from performing songs composed by Posan himself.
In the midst of this feud, a video went viral when Posan Tobing alluded to his past services to Tantri Kotak. He even mentioned Tantri's face before she became famous. What does it reveal?
Touch Tantri's Face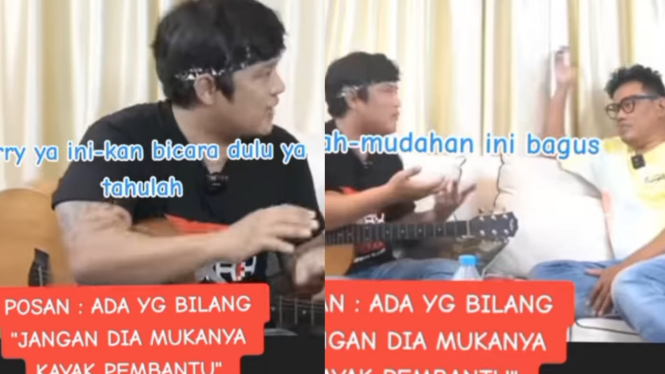 Photo: Instagram/dunianeti
The video of Posan Tobing mentioning his past services to Tantri Kotak is currently a hot topic of conversation on social media. In the viral video, Posan Tobing reveals that Tantri was barely accepted as vocalist for the band Kotak.
Posan said that the reason Tantri was almost not accepted was because she had a face similar to a maid.
"Tantri, you have to remember that the first time you signed up as a vocalist for Kotak, no one agreed. Some said 'not her, her face is like a maid'," said Posan Tobing in the Uya Kuya podcast, which was re-uploaded by @dunianeti, reported by @dunianeti. on Friday, July 14, 2023.