Jakarta – Nex Carlos suddenly became a conversation after the video went viral where the chair he was sitting on suddenly broke while eating.
As a result of a broken chair, Nex Carlos fell so that he hit his face and made a mess of the bowls in front of him.
Who is the actual content creator on this one? Come on, find out the following profile of Nex Carlos.
Profile of Nex Carlos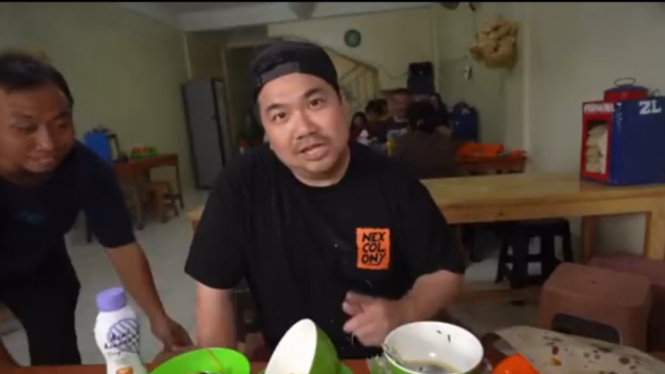 Nex Carlos, who is of Chinese-Indonesian descent, is the son of the couple Francis and Yuliana Tjhia. His father died in 2017.
Nex Carlos was born in Pontianak then spent his childhood in Lampung and finally moved to Tangerang when he was in kindergarten to elementary school. Due to the crisis in 1998, he and his family were forced to return to his native Pontianak and spent his junior to high school years there. After graduating, he also had time to migrate to Jakarta.