United States of America – The phenomenon of Putri Ariani, a blind singer with a golden voice who received the Golden Buzzer at America's Got Talent (AGT) 2023, is certainly still in my memory.
It turns out that not only Putri Ariani is a singer with disabilities who was awarded the Golden Buzzer. Recently, the public has been busy highlighting Lavender Darcangelo, a blind and autistic singer who managed to get the gold button at the AGT.
Intrigued by the figure of Lavender Darcaengelo? Come on, take a peek and find out more below!
Lavender Darcangelo, Singer with Disabilities Wins Golden Buzzer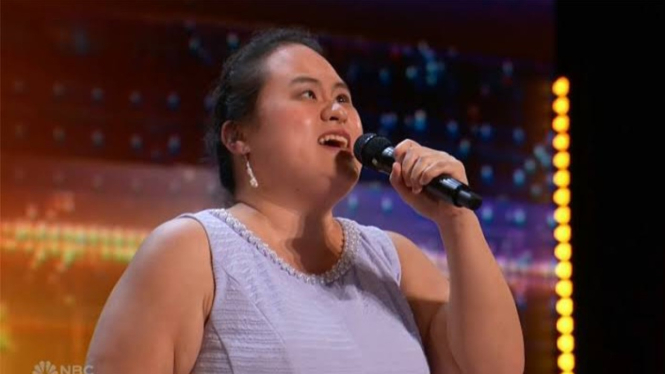 Photo: Zeibiz
Lavender Darcangelo impressed the AGT 2023 judges with his stunning vocals when he covered the classic song titled Our Here On My Own by Irene Cara.
His stage act moved the judges so much that they all gave him a standing ovation. Even one of the judges, Heidi Klum gave him the Golden Buzzer.