Jakarta – Bad news came from one of the country's artists, Syahnaz Sadiqah. The reason is that Raffi Ahmad's younger brother is being hit by the issue of having an affair with his fellow artist, Rendy Kjaernett.
Regarding this, Syahnaz's brother was finally asked for his response. Check out the full review below.
Raffi Ahmad Asks for Prayer for Syahnaz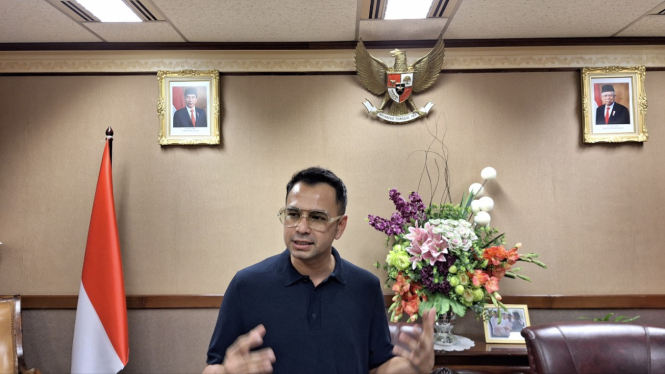 When asked for a response, Raffi Ahmad did not comment too much on the issue of his youngest brother, Syahnaz's affair. He also seemed to walk in a hurry when asked for a response.
At first glance, Nagita Slavina's husband only asked the public to pray for the best for the good of his younger sibling. After that, he immediately walked past the media crew.
"Just pray, pray," said Raffi Ahmad briefly when met by media crew in the Senayan area, Central Jakarta, on Tuesday, July 4 2023.