Jakarta – Child singers Giselle, Sabil and Sandrica, who are under the auspices of Alva Primero, have just launched a single album with the theme 'Better Together'. In this album they collaborated with composer Bemby Noor.
What are the songs for each of the children? Let's check below.
Mini Album Release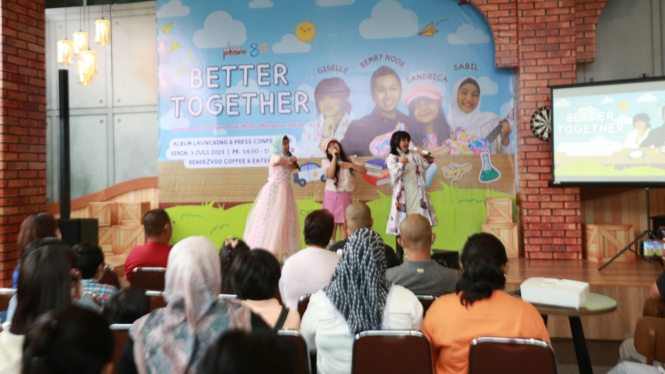 The mini album released by Giselle, Sabil and Sandrica describes friendship and dreams. Sandrica Elana Mazea performed the song Chasing Dreams on this album. This song wants to give a positive impression and inspire Indonesian children to achieve their dreams.
Meanwhile, Agatha Giselle performed the song Don't Limit Your Dreams. This song gives enthusiasm and motivation to dare to dream despite challenges and limitations.
While the single True Friends is sung by Salsabilla Nadifa Setiawan featuring Sandrica, the two friends who are always there and support each other in sorrow and joy.