Bekasi – Rendy Kjaernett realized that the mistakes he made were so serious that it might be difficult for Lady Nayoan to forgive. He admitted that he had made a serious mistake because he had an affair with Syahnaz Sadiqah.
But he still hopes that the door of forgiveness can still be open for him at this time. What's Randy's story like? Let's take a peek at the article.
Cheating to Divorce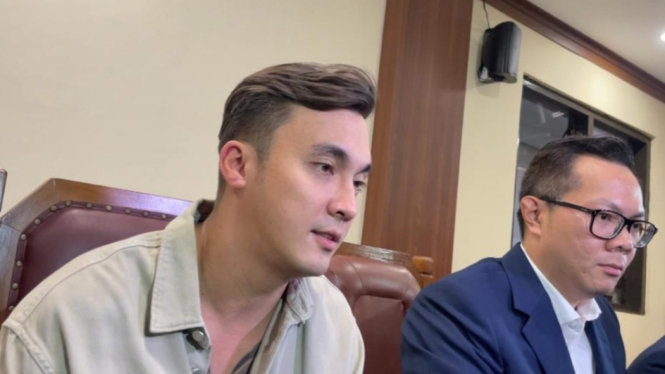 Photo: IntipSeleb/ Wahyu Firmansyah
Rendy Kjaernett realized he was wrong because he cheated on Lady Nayoan. He revealed this while attending the first divorce trial at the Bekasi District Court on Tuesday 18 July 2023.
"I had an affair," said Rendy to the media crew in the Bekasi area, West Java.
Even so, Rendy hopes that he will still get a chance from Lady Nayoan even though his mistakes are difficult to forgive.