Jakarta – Oscar Lawalata was reprimanded by a netizen who stated, religion does not teach LGBT (Lesbian, Gay, Bisexual, and Transgender). The transwoman who changed her name to Asha Smara Darra places a much higher priority on accepting God.
Furthermore, Oscar Lawalata stated that his nature as a human is to have the right to choose gender as part of human rights. Like what? Take a peek at the article!
Reminded that Religion Does Not Teach LGBT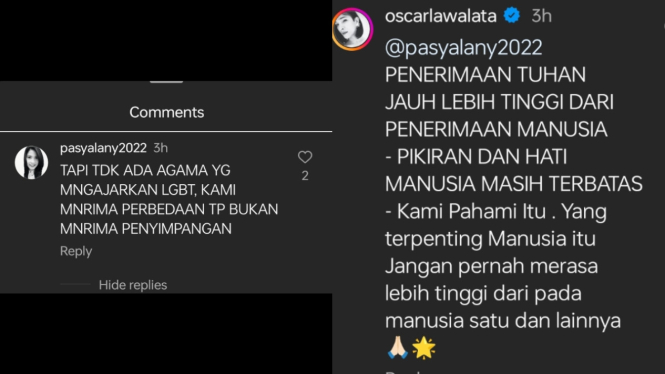 Photo : Instagram/oscarlawalata
Through the comments column, one netizen reminded Oscar Lawalata that no religion teaches LGBT. Every religion, said netizens, accepts differences not deviations.
"But, there is no religion that teaches LGBT, we accept differences but not deviations," netizen comments on Oscar Lawalata's Instagram, reported by IntipSeleb on Friday, July 14, 2023.
Oscar Lawalata's answer