Jakarta – The affair between Syahnaz Sadiqah and Rendy Kjaernett is still being discussed by the public. As is known, previously, Lady Nayoan dismantled the unpleasant news directly on her personal Instagram story.
Not only that, Rendy Kjaernett was also accused of tattooing Syahnaz Sadiqah's face on his back. Heartbroken by being cheated on, Lady Nayoan decides to divorce.
The household is on the verge of divorce, Rendy Kjaernett admits that he wants to reconcile with Lady Nayoan and hopes to reconcile. To prove his words, he is now gradually removing the face tattoos of Raffi Ahmad's youngest brother. Here's the full review, let's take a peek!
Estimated Price Overwriting Syahnaz's Face Tattoo on Rendy Kjaernett's Back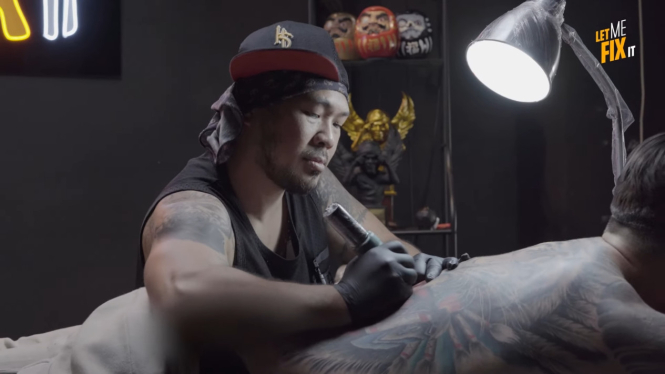 Photo: YouTube/ Hendric Shinigami
Rendy Kjaernett is estimated to have to pay tens of millions of rupiah to cover Syahnaz Sadiqah's facial tattoo on his back. This was revealed directly by the tattoo artist, Hendric Shinigami.
Even so, Hendric Shinigami could not confirm the total range. Because, the workmanship of the tattoo is not finished yet.