Jakarta – The vocalist of the music group Last Child, Virgoun, was summoned by investigators from Polda Metro Jaya to provide information on the alleged adultery case reported by his own wife, Inara Idola Rusli. The schedule, Virgoun provides information on Thursday, 13 July 2023.
However, until 15.20 West Indonesian Time (WIB), Virgoun was not seen at Polda Metro Jaya. Take a peek at the full information below.
Virgoun Requests Examination Postponed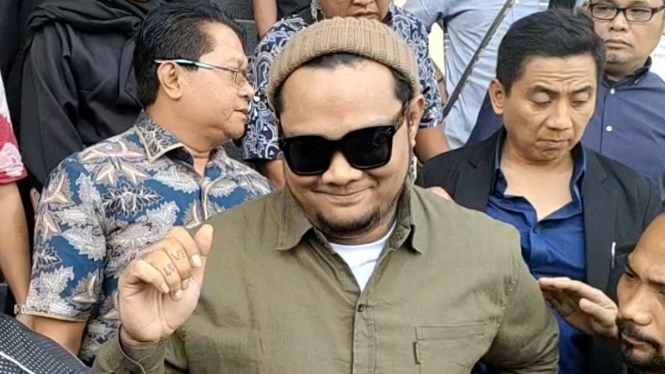 Photo: Peek Seleb / Yudi
When it was confirmed that Virgoun's lawyer, Sandy Arifin, turned out that Virgoun had asked for his examination to be postponed. The singer of the song "Love Letter For Starla" could not attend because she had work to do.
"It's true that our client, Virgoun, has been invited to provide clarification, but work is currently underway," said Sandy Arifin when confirmed by media crew via telephone on Thursday, July 13, 2023.
Sandy said, Virgoun asked for the examination to be postponed until next week. Furthermore, Virgoun said that he would immediately send the application letter.