Jakarta – After the success of the first series, Viu is now releasing the Bad Boy vs Crazy Girls 2 series. This drama still stars Devano Danendra and Megan Domani and several new characters appear.
So what is the reason Devano Danendra and Megan Domani are still holding out and joining again in the series titled Bad Boy vs Crazy Girls 2? Curious? Let's take a peek!
Reasons for Megan Domani to Choose to Play in the Bad Boy vs Crazy Girls 2 Series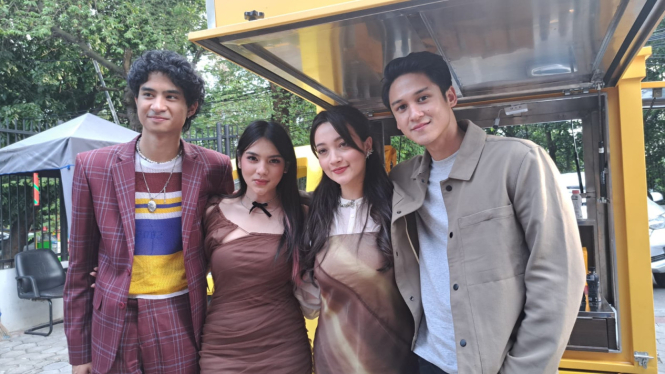 Photo: Intipseleb/Tiya Sukmawati
On one occasion when met by the media crew. Megan Domani shared her reasons for joining the series again.
Megan Domani said, when he was offered to play Bad Boy vs Crazy Girls 2 again, he was immediately interested, because the drama has an interesting storyline. Plus the appearance of several other new characters, which is even more fun.
"I feel that season one is already very exciting, we are also going through it, it's really fun, those of us who hear that there will be a season two are sure to be happy, when we also read 'it's even more exciting', OK, I want to play again, I want to meet my friends again with new, more exciting characters," said Megan Domani to the media crew in the Cibubur area, East Jakarta, Thursday, July 20, 2023.