Jakarta – When Rendy Kjaernett dared to appear before the public to clarify the issue of his affair, Syahnaz Sadiqah, as the woman who was dragged along, remained 'silent'.
Syahnaz's husband, Jeje Govinda did the same thing. The attitude of Syahnaz and Jeje also made netizens finally criticize.
Jeje and Syahnaz's moment together is highlighted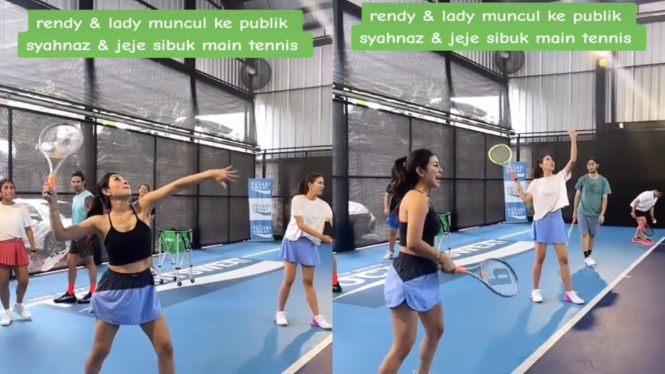 After a long wait, Rendy Kjaernett finally had the courage to answer the hot news about him having an affair. He came alone to Denny Sumargo's podcast and revealed many unexpected confessions related to his alleged affair with Syahnaz.
On the other hand, Syahnaz's party was consistent with their stance of being silent from the start. You can see how the Andara family plays tennis together as if they didn't hear the confessions of Lady Nayoan and Rendy Kjaernett on the Denny Sumargo podcast.
In a video post, Syahnaz and Jeje were caught playing tennis together at the residence of Raffi Ahmad and Nagita Slavina after Rendy held a press conference. The moment they played tennis was shared directly by Syahnaz's sister, Nisya Ahmad. Not only Nisya, Syahnaz himself also showed the excitement of playing tennis via his personal Instagram Story yesterday, Sunday, July 2, 2023.