Palembang – Lina Mukherjee was finally officially detained by the South Sumatra District Attorney (Kejari) on Monday, 10 July 2023.
When being escorted by officers, Lina Mukherjee was seen with her hands handcuffed, but her facial expression still had a grin or a small smile. Like what? Take a peek in full below.
Lina Mukherjee Cengengesan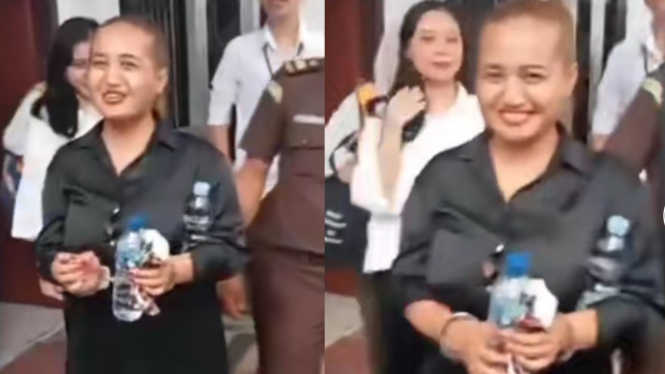 Photo: TikTok/prabumulihviral
Lina Mukherjee was officially detained by the South Sumatra Attorney at the Women's Correctional Institution (Lapas), Palembang, South Sumatra. Celebrities and TikTokers will be detained for 20 days.
The moment of Lina Mukherjee's detention went viral on social media, one of which was via the TikTok account @prabumulihviral. The facial expression he showed before his arrest seemed to show no remorse at all.
Even when being led by officers with both hands handcuffed, Lina Mukherjee looked calm and could still smile.