Philippines – The controversy over the image of the South China Sea map in the Barbie film caused a stir. Even Vietnam banned Barbie movies.
Following the controversy, the Philippines has apparently allowed a live action Barbie film to be shown in the country. However, the scene of the South China Sea map will be blurred. Let's take a peek at the full news below.
Philippines Will Blur Image of South China Sea Map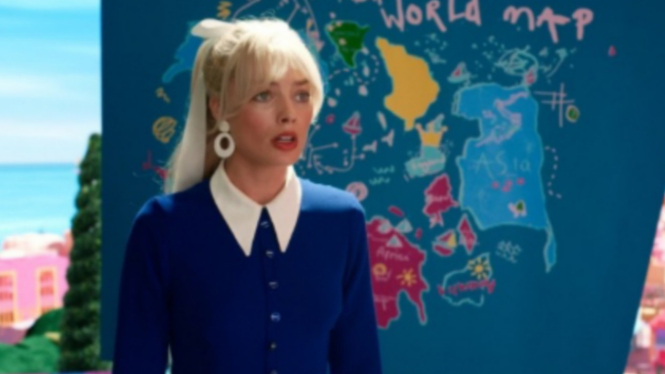 Photo: Variety
Launching from Variety, the Barbie film will be released commercially in the Philippines. However, after a review by the film's censorship board, it was decided that scenes showing a map of the South China Sea would be blurred out.
The Philippine Film and Television Review and Classification Agency said it had reviewed the film twice, and consulted foreign affairs officials and legal experts.
The council added that dotted lines drawn in a "childlike" fashion were present at several locations on the map, identified as Europe, North America, South America, Africa and Asia. But only eight dotted lines are recorded around the landmass labeled "Asia".