Jakarta – The annual Festival, Mount Bromo Jazz 2023 is enlivened by a number of well-known musicians from within and outside the country. On the first day, the event was opened by a talented young singer, Salma Salsabil.
His appearance was followed by several other musicians such as Deredia to Mus Mujiono. Take a peek at the full information below.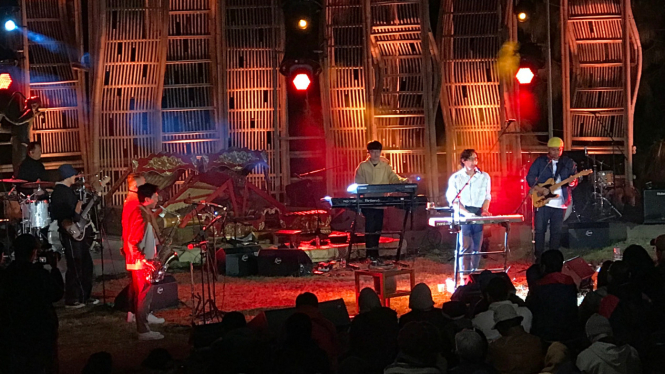 Photo: Peek Seleb / Yudi
Finally, Ardhito Pramono became the closing musician for the 2023 Mount Bromo Jazz festival on the first day. The man who is now 28 years old seemed able to make the audience silent in the first song he performed.
Several times, Ardhito also interacted with the audience. This invitation was also greeted lively by the audience to sing with Ardhito.
In between singing, Ardhito delivered several messages. He said, this was the first time he had performed on the Mount Bromo Jazz stage.