Jakarta – Syahnaz Sadiqah clarifies her TikTok video with Nisya Ahmad which went viral after her statement about her affair with Rendy Kjaernett. At that time, Syahnaz and Nisya's TikTok videos became the object of blasphemy by netizens.
Aware of the constant blasphemy, Syahnaz Sadiqah emphasized that her TikTok videos are old videos. What was Syahnaz Sadiqah's clarification like? Check out the full article!
TikTok Video of Syahnaz Joget TikTok Circulates After Clarification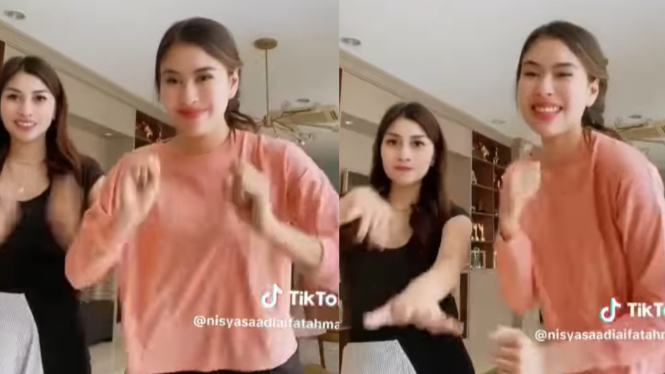 Photo : Instagram/lambe_danu
Syahnaz Sadiqah clarified her affair with Rendy Kjaernett, accompanied by Jeje Govinda. The clarification video was posted on the Jeje & Nanas Channel YouTube channel on July 9, 2023.
Not long after, Syahnaz Sadiqah's TikTok video circulated. In the circulating video, Syahnaz is seen dancing with her sister, Nisya Ahmad.
Syahnaz Sadiqah and Nisya Ahmad together danced happily. Although, the affair between Syahnaz and Rendy Kjaernett has just been uncovered.