Jakarta – Viu Original has released a new film that will accompany your days in a series titled Bad Boys vs Crazy Girls 2. This is the second season of drama after the first one was successfully watched up to 15 million times.
The series titled Bad Boys vs Crazy Girls 2 is planned to be aired later this year. So what's the synopsis? Curious? Let's take a peek!
Synopsis Serial Bad Boys vs Crazy Girls 2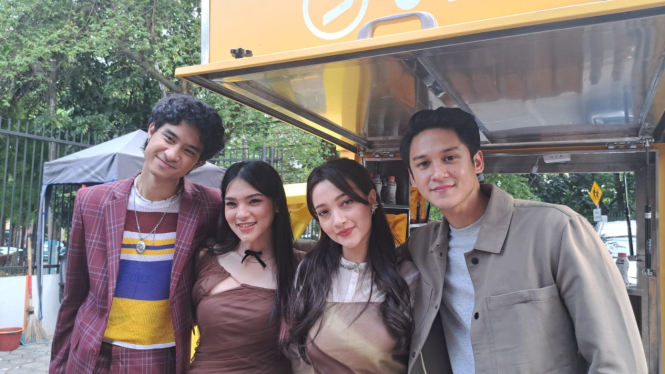 Photo: Intipseleb/Tiya Sukmawati
The Bad Boys vs Crazy Girls 2 series tells about the relationship between Kate (Megan Domani) and Liam (Devano Danendra) being threatened because of their long-distance relationship. Kate is busy with her fashion career in Milan, while Liam struggles to revive his music career, while Kate has a successful career in fashion and childhood friend Destan (Antonio Blanco Jr) who has a crush on Kate.
Liam and Kate struggle against challenges and obstacles to survive their relationship with Mika (Davina Karamoy) and Destan in the picture.
The Players and Characters in the Bad Boys vs Crazy Girls 2 Series