Jakarta – The Curse of the Coffin film presented by PT. Balai Pustaka in collaboration with Adroit is finally showing in all Indonesian cinemas. After a long wait, this film by director Irham Acho Bahtiar is ready
provide a spectacle that is both entertaining and educational about historical facts around Onrust Island.
The film Curse will soon be showing on July 20, 2023 in all cinemas in the country. So how will it go? Let's take a peek!
The Curse of the Coffin Film is Wrapped in the Horror Genre and Contains Historical Facts on Onrust Island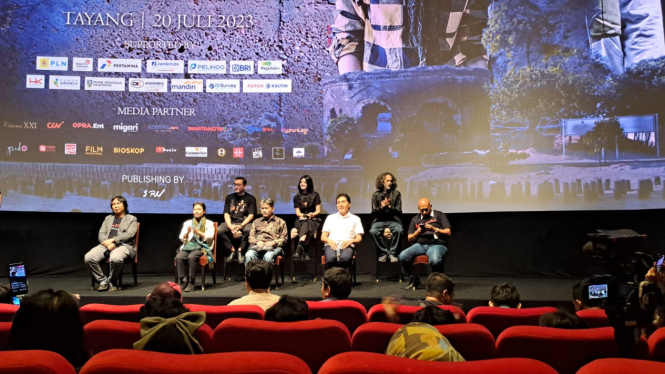 Photo: Intipseleb/Tiya Sukmawati
According to Achmad Fachrodji as the Main Director of PT. Balai Pustaka, the film Curse of the Coffin is based on a novel entitled Sarcophagus Onrust. The novel is one of the many Intellectual Property (IP) owned by Balai Pustaka.
"This film is based on the Intellectual Property (IP) book in Balai Pustaka, where the Minister of BUMN really hopes that Balai Pustaka can rise and accelerate to become an IP Licensing Company. This means that Balai Pustaka is bringing up stories, books of legends of folklore in Balai Pustaka. Pustaka. There are thousands of them, even Indonesian filmmakers have visited Balai Pustaka wanting to work with Balai Pustaka," he said, quoted by Intipseleb on Monday, July 17, 2023.
The Curse of the Coffin is the first film from PT. Balai Pustaka, which will be released in 2023. The film is based on a mystery story that happened on Onrust Island. The historical elements that have occurred on the island are one of the reasons for Balai Pustaka to be used as a spectacle that entertains as well as educates the public out there.