PeekSeleb – Disc Jockey (DJ) Fian Rynaldy reveals his struggles during the pandemic. Starting from the difficult times of the pandemic, he finally managed to get up and spread his wings in the business world.
What is the inspirational story of DJ Fian Rynaldy? Take a peek in full below.
Starting from the Pandemic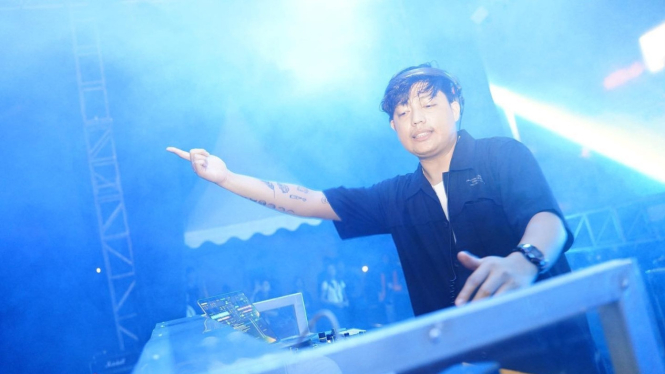 Many people who live the profession according to passion, but do other jobs for some reason. Not only want to pursue ideals, but the demands of circumstances often make people have to improvise.
Many people did adapt to the situation when they were hit by the conditions of the Covid-19 pandemic in 2020. Indeed, at that time the space for people to move was increasingly limited. Especially actors in the entertainment world, many of whom are not doing their jobs due to restrictions to prevent transmission of the virus.
Fian Rynaldy felt the same way. The Disk Jockey (DJ) from Makassar is really feeling the impact of the pandemic. He couldn't do anything and lost several gig jobs due to activity restrictions.
However, he did not lose his mind. He thought how to continue to generate income. Finally Fian chose to create a creative agency.
"When the Covid-19 pandemic caused the DJ job to disappear, I tried to create a creative agency called "Masa Kreatif" under the auspices of CV Imagination Lagi Masa," he said.
Through this agency, Fian offers several services that do not require working outside the room. All, he can do it online.
"There I have a social media agency service and visual department," he said.
Synergy DJ Business and Career