Jakarta – Homeland artist Venna Melinda handed over items belonging to her husband, Ferry Irawan, to his family at the South Jakarta Religious Court (PA) on Thursday, July 6 2023. There were more than 100 items handed over by him.
All the items that had been recorded on the previous piece of paper were packed neatly in five boxes and one suitcase. Check out the full review below.
Venna Melinda Returns Ferry Irawan's Gift Ring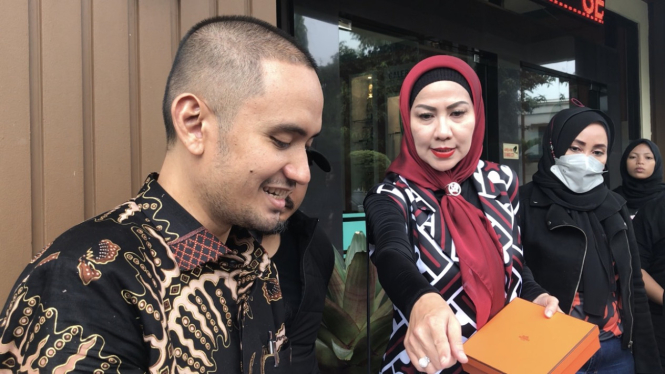 Apart from these items, spontaneously, Venna also gave a ring given by Ferry. Verrell Bramasta's mother said that Ferry gave her the ring as a birthday present.
"This is a ring from Ferry Irawan, my birthday present. So, I just want to give it back," said Venna Melinda at PA South Jakarta on Thursday, 6 July 2023.
"I returned everything that Ferry ever gave me," he continued.