Malaysia – Singer Rossa suddenly became the public spotlight after appearing with Rizky Febian and Betrand Peto Putra Onsu at his concert titled Another Journey: The Beginning at Zepp, Kuala Lumpur, on 13 July.
In the moment of singing together, netizens shocked Rossa's gesture, which was considered to have ignored the presence of Betrand alias Onyo. Like what? Let's take a peek together!
Moments of Rossa and Betrand Viral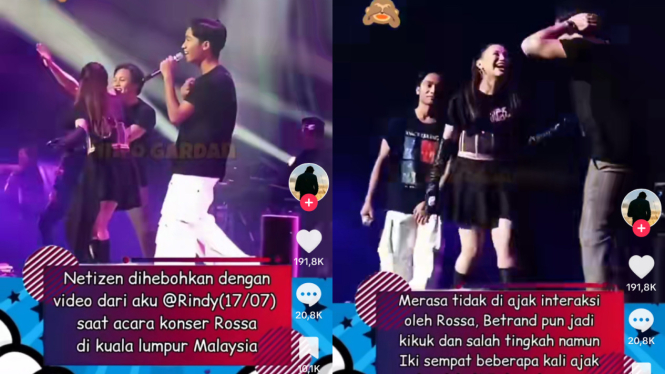 Photo : Tiktok.com/@athariez_calief
The TikTok account @athariez_calief re-shared the video of Rossa's performance with Rizky Febian and Betrand Putra Onsu. The three singers sing a duet to sing Rossa's song 'Pudar'. At first they looked cool and enjoyed the stomping musical instruments.
In the video clip, Rossa looks very interactive with Rizky Febian. The 44-year-old singer turned to Rizky several times when he was singing.
Many netizens realized that Betrand, who was also on stage, seemed to be ignored by Rossa. In fact, Rizky Febian had given a code by embracing Betrand in the middle of the three of them. However, Rossa still came towards Rizky Febian, as if Betrand was not on the stage.