English – Like playing tennis, Gading Marten and Dion Wiyoko had the opportunity to come to Wimbledon 2023 in England recently.
Wimbledon is a leading tennis tournament or also known as the oldest tennis tournament in the world. Wimbledon itself is a Grand Slam category tournament or the highest level tennis tournament.
Not only sharing the excitement of watching the tennis championship, Gading and Dion apparently had the opportunity to take a 'together' photo with the Princess of Wales, you know, namely Kate Middleton. Curious? Let's take a peek at the portrait below.
Gading Marten and Dion Wiyoko in the same frame as Kate Middleton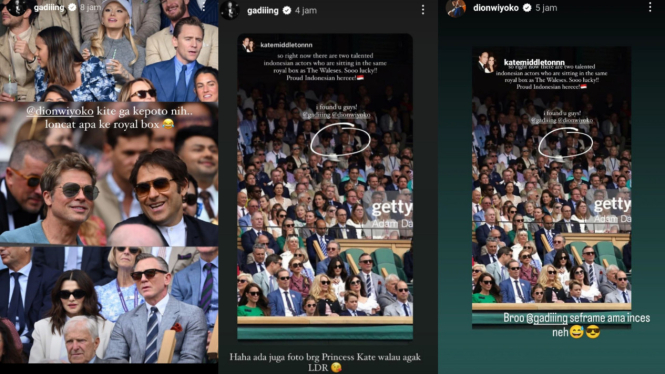 Photo : Instagram/@gadiiing
Through his personal Instagram, Gading Marten looks enthusiastic about sharing his moments watching the leading tennis championships in England.
But one of the highlights was when he and Dion Wiyoko apparently accidentally took a photo with Princess Kate Middleton.