Bali – Bobon Santoso is now in the spotlight after being seen wearing an orange prison suit. In the photo he is looking down while flanked by two Bali National Narcotics Agency (BNN) officers.
It turns out that the man who is known as a culinary YouTuber who often cooks with bars was once chased by the authorities and fled to Jakarta? How come?
Was chased by the authorities and fled to Jakarta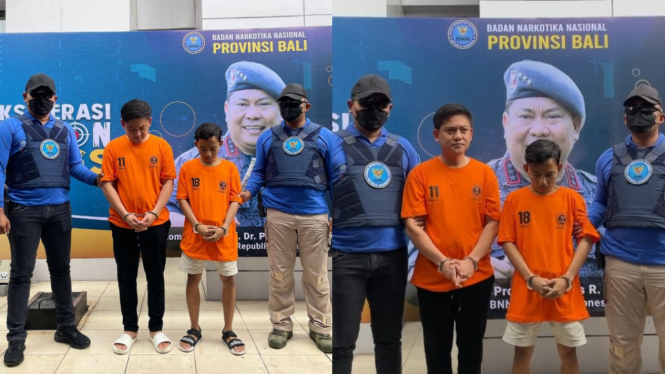 Photo : Instagram/bobonsantoso
Bobon Santoso is seen wearing prison clothes and looking down helplessly and his hands are handcuffed in the latest upload on his personal Instagram account. While flanked by two BNN Bali officers, Bobon Santoso wrote his apology in the upload.
"I'm sorry, okay?" wrote Bobon Santoso in the upload, quoted from the @bobonsantoso account on Friday, April 14, 2023.
Now being widely scrutinized for wearing prison clothes, it turns out that this culinary YouTuber has been chased by the authorities until he was almost beaten.