Jakarta – The legendary musical drama film Adventure Sherina 2 has just launched an official poster and trailer today. The poster shows Sherina (Sherina Munaf) and Sadam (Derby Romero), standing leaning against a tall tree with the feel of a Borneo forest.
Meanwhile, there are many new things shown in the film. What do you think? Let's take a peek in full!
Teaser and Poster Released Today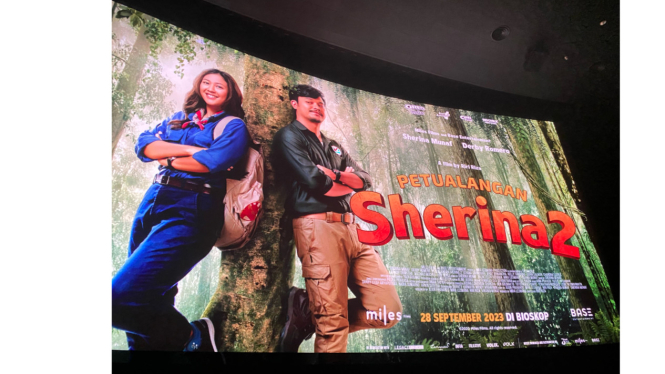 Photo: PeepSeleb/Vinka
Today, July 20 2023, the sequel to the film Adventures of Sherina 2 has officially released posters and teasers. In the teaser, little Sherina transforms into a smart and brave journalist.
Meanwhile, Sadam was transformed into a program manager for a conservation NGO in the forests of Kalimantan. The warmth between them was immediately felt, starting with a cheerful song like two friends who had lost their homesickness, but their nostalgic moment suddenly changed when a group of criminals stole a baby orangutan who was released into the wild.
Their friendship is tested and they are again dragged into an adventure full of drama in the form of captivating action, singing and dancing.