Jakarta – The koplo subgenre is increasingly popular in a number of circles of society. In fact, several types of koplo music have begun to emerge in society, such as pop-koplo, which incorporates pop music styles, or discoplo, which incorporates elements of disco music.
Welcoming the enthusiasm of the people who still love Koplo music, promoter RND Group in collaboration with Nuraga plans to hold the Indonesian Koplo Festival (FKI). This festival will be held at the Aquatic Stadium Parking Lot, Gelora Bung Karno (GBK) Senayan Jakarta on 29-30 July 2023. Take a look at the full information below.
Present 19 Homeland Singers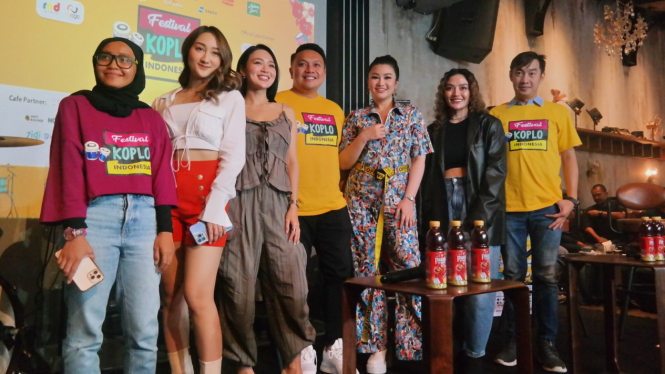 Photo : St
The FKI event will feature 19 Indonesian singers. Later, the audience will be invited to sway from the beginning to the end of the event.
"The Indonesian Koplo Festival is held to answer the people's longing for a stage that presents full Koplo music from beginning to end," said Reynol Bolung, CEP RND Group, in the Kuningan area, South Jakarta, on Monday, July 17 2023.
On the first day, the audience will witness stage performances by NDX AKA, Wika Salim, Siti Badriah, Fitri Karlina, Aftershine, Oomleo Berkaraoke Feat Tuty Wibowo, Dikoplo, Ikke Nurjannah and El Corona. Meanwhile, on the second day, Mr. Jono & Joni, Ndarboy, Happy Asmara, Guyon Waton, Kalia Siska, Iyeth Bustami, Duo Anggrek, Sandrina, and Dj Tessa Morena will entertain the audience.