South Jakarta – Another viral issue about Arya Saloka on social media. This time, Arya Saloka went viral because Denny Sumargo brought up the hot issue again about being accused of having an affair with Amanda Manopo. Many people are surprised by this, even though it is only a joke.
One of the highlights is when Denny Sumargo adds spices, which mentions Amanda Manopo and Arya Saloka playing basketball. Here's more!
Unravel the secret of Arya Saloka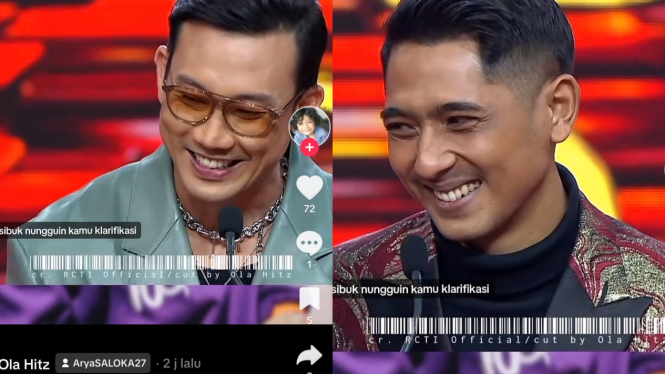 Even though it's a gimmick, Denny Sumargo's joke when he appeared with Arya Saloka at the Silet Awards event made the public shake their heads. At that time, Denny Sumargo smiled and asked Arya Saloka for clarification. However, Arya Saloka refused to talk by cutting off the conversation by mentioning a new issue.
Furthermore, Denny Sumargo then revealed Arya Saloka's secret, which turned out to have played basketball with Amanda Manopo.
"Yeah, actually, I just want to know if we still play basketball together or not…," asked Denny Sumargo, cut off by Arya Saloka. "Are you the same?" said Arya Saloka.