Jakarta – Yoriko Angeline is known as an artist who often stars in various big screen films. Recently he was lined up to be the main character in a film titled Curse of the Coffin.
In the film, Yorika Angeline plays a character named Susan Sriwati, an archeology student, who has a high curiosity. So how will it go? Let's take a peek at the full review below.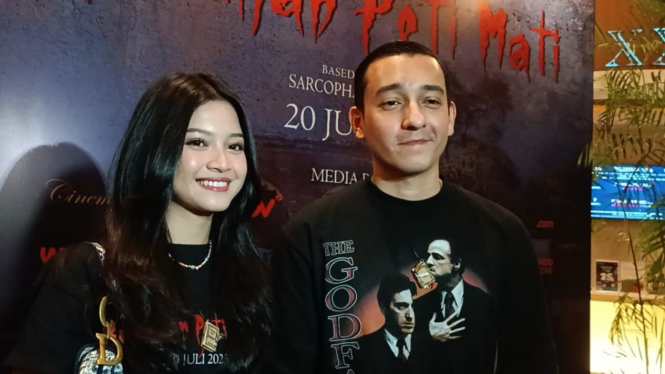 Photo: Intipseleb/Tiya Sukmawati
In the film Curse of the Coffin, Yoriko Angeline learns Dutch. This was disclosed when met after the press conference of the horror film.
In his statement, the way he learned Dutch was by listening directly to the voice notes.
"It's not bad, because I have to listen to a voice note like reading a correct Dutch, and finally I did," said Yoriko Angeline at XXI Epicentrum, South Jakarta, Monday, July 17 2023.