Jakarta – JKT48 Summer Festival was covered in heavy rain so that the spectators who didn't bring raincoats got wet. This made Azizi Asadel alias Zee JKT48 unable to hold back her tears.
Zee JKT48 felt sad because the fans were still in place even though the rain was getting heavier. How did that moment happen? Here's the article.
Heavy rain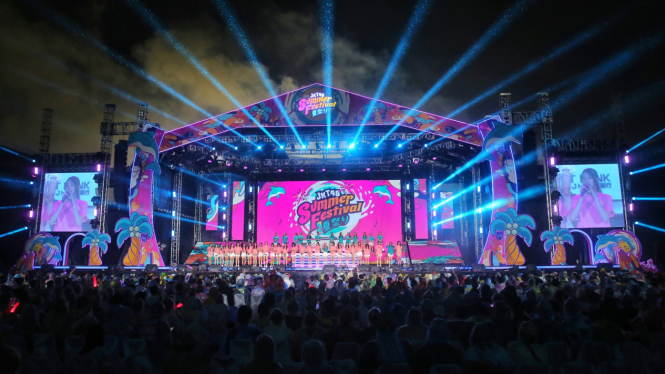 The JKT48 Summer Festival went smoothly, the members brought their popular summer-themed songs. But on show 2 it suddenly started to rain.
The spectators who were present were immediately seen wearing their respective raincoats. Zee who saw that moment could not help but cry.
"Poor, but today's festival is fun right?" asked Zee while wiping her tears several times.