Jakarta – Happy news came from the couple Denny Caknan and Bella Bonita who got married on the beautiful date 7-7-2023.
Not many people know that one of Denny Caknan's close relatives leaked the dowry that Denny would give tonight. Curious? Let's scroll the article!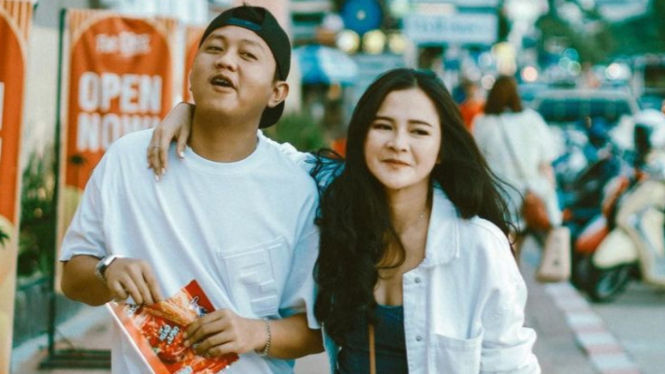 Leaks are circulating from the Instagram fanbase accounts of Denny Caknan and Bella Bonita @dennybella_ regarding the special dowry given by the groom to his future wife. There is an acknowledgment that Denny Caknan bought the gold dowry directly from the Holy Land of Mecca when he performed the Umrah pilgrimage in December 2022.
Reported from @dennybella_, the singer of the song 'Kalih Welasku' had prepared and bought 12 grams of real gold and asked to bring his soul mate closer while praying in front of the Kaaba. Didn't expect that this prayer would come true tonight, and leaks circulated of the dowry in the form of 12 grams of gold plus cash worth 12 thousand riyals or the equivalent of Rp.48 million.
Marry